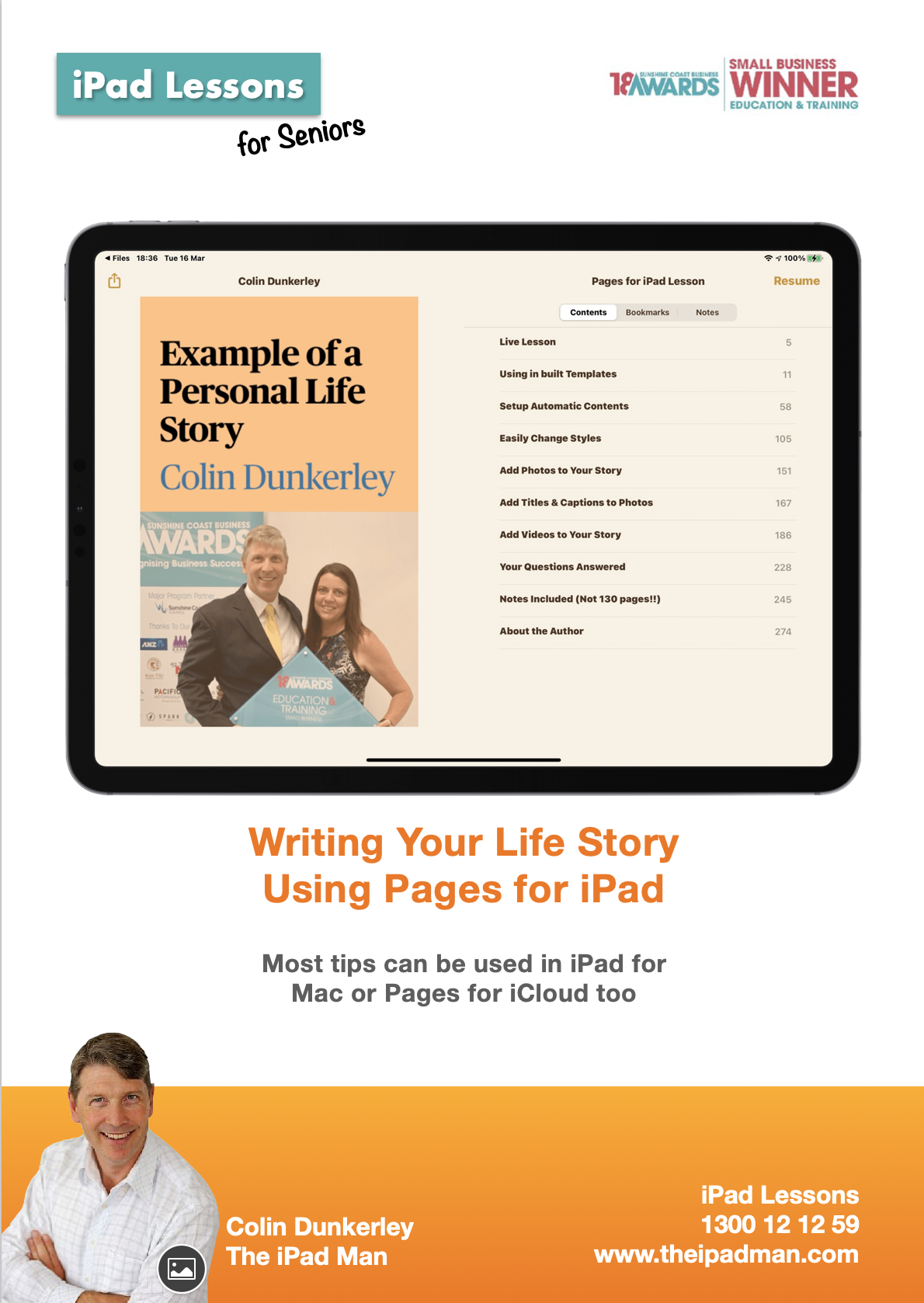 30+ Pages of easy to follow notes
30+ Pages of easy to follow, step by step notes compliment this intermediate lesson.
To often the challenging process of writing your own life story is made much harder when the document isn't set up properly.
Don't waste hours and hours trying to make changes to your story after it is finished. Set yourself up for success from the start.
Learn How To Structure and Format Your Life Story in Pages for iPad
In this 90 minute lesson you will learn the BEST strategies to create your life story or any long document in Apple Pages for iPad.
You will learn how to:
* Use the built in templates to get a head start on your book layout
* Set up an automatic Contents page that adjusts the page numbers as you add to your story
* Make it easy to change the Heading and body styles of your entire document with only a few taps.
* Add photos that stay in the right part of your story. 
* Add Titles and/or Captions to your photos that move with your photos.
* How to save video into your book (yes, you did read that correctly!) If you are sharing your book with other Apple users you can include video!
Plus questions will be answered and detailed Notes will be provided.
Already a member?
Log in here
Check your inbox to confirm your subscription